15 Bible Verses on love tells you everything about Love
•
Posted on January 26 2018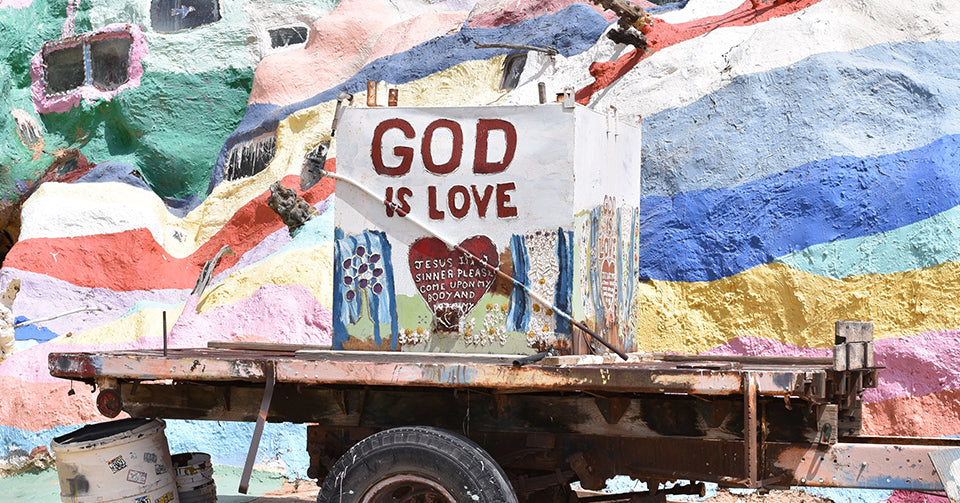 Everyone is looking for love. As human beings, we desire to love to be loved. We can say that love is the essence of our lives on earth. But at the same time, love is the most mysterious thing in this world. We are trying to know what true love is, while no one can know love completely.
Love is a very important topic in Bible, and God teaches us almost everything about love in Bible. I want to share with you what is the Love Bible teaches us through 15 Bible verses. These 15 Bible verses include three aspects of love: God's love to human, human's love to God, and love among human.
God's love for human
1. John 3:16 For God so loved the world that he gave his one and only Son, that whoever believes in him shall not perish but have eternal life. (Related product here) 
2. Romans 5:8 God demonstrates his own love for us in this: While we were still sinners, Christ died for us.
These 2 Bible verses together tell us what God's love is and how deep it is. God's love is shown through Jesus Christ, and the climax of his love is Jesus' cross. John 3:16 tells us because of God's love, he sent his son to this earth, in human form, to save us. Romans 5:8 tells us God's love is so deep to the degree that he paid the price of our sin with his son's life. While we were still sinners, he loved us.
Additional Bible verses
3. 1 John 4:10 This is love: not that we loved God, but that he loved us and sent his Son as an atoning sacrifice for our sins.
4. 1 John 3:16 This is how we know what love is: Jesus Christ laid down his life for us.
Human's Love to God
When we receive God's love, and our hearts are touched by God's grace, we really want to love God back. How can we show our love to God?
5. 1 John 5:3 This is love for God: to keep his commands.
6. John 13:34 A new command I give you: Love one another. As I have loved you, so you must love one another.
God tells us clearly that to love God is to keep his commands. What are God's commands? In Matthew 22:34-40, Pharisees asked Jesus "Teacher, which is the greatest commandment in the Law?"  Jesus replied: "'Love the Lord your God with all your heart and with all your soul and with all your mind.'  This is the first and greatest commandment. And the second is like it: 'Love your neighbor as yourself.'  All the Law and the Prophets hang on these two commandments." In John Chapter 13, after finishing their dinner, Jesus washed disciples' feet and showed them as an example to love each other. Then Jesus gave them the command: Love one another. When we love each other, we keep God's command and we love God.
Additional Bible verse
7. John 14:21 Whoever has my commands and obeys them, he is the one who loves me.
8. John 15:12 My command is this: Love each other as I have loved you.
Love among human
What is love one another? There are some specific teachings about love one another.
9. 1 Corinthians 13:4-8  Love is patient, love is kind. It does not envy, it does not boast, it is not proud. It does not dishonor others, it is not self-seeking, it is not easily angered, it keeps no record of wrongs. Love does not delight in evil but rejoices with the truth. It always protects, always trusts, always hopes, always perseveres. Love never fails. (related product here)
10. 1 John 3:18  Let us not love with words or speech but with actions and in truth.
Apostle Paul explained in detail what love is, including our characteristics, thoughts, and deeds. Apostle John reminded us that we should love with actions and in truth.
Additional Bible Verses
11. 1 Peter 4:8 Above all, love each other deeply, because love covers over a multitude of sins.
12. Colossians 3:14 Above all, clothe yourselves with love, which binds us all together in perfect harmony. (NLT)
13. 1 John 4:18 There is no fear in love. But perfect love drives out fear, because fear has to do with punishment. The one who fears is not made perfect in love. (related product here)
14. Romans 13:10 Love does no harm to a neighbor. Therefore love is the fulfillment of the law.
15. Proverbs 10:12 Hatred stirs up conflict, but love covers over all wrongs.
(All Bible verses are NIV version, except those noted specifically )